The new film by Brian Guice, director of the highly acclaimed Throw Canada documentary, offers an intimate portrait of professional disc golfer Eagle McMahon.
The inspiring story is told directly through on-location interviews of Eagle and his father Pat. They revisit a special location in Boulder, CO where we get to understand how Eagle's challenging childhood forced him to grow up and how he has made the most of a tragic situation.
Running Time 25 minutes | Featuring music by STRFKR & Andrew Vickers
Family photos courtesy of the McMahon Family. Behind the scenes photos by Trevor Milton, network productions. Portraits of Eagle and Pat by Brian Guice.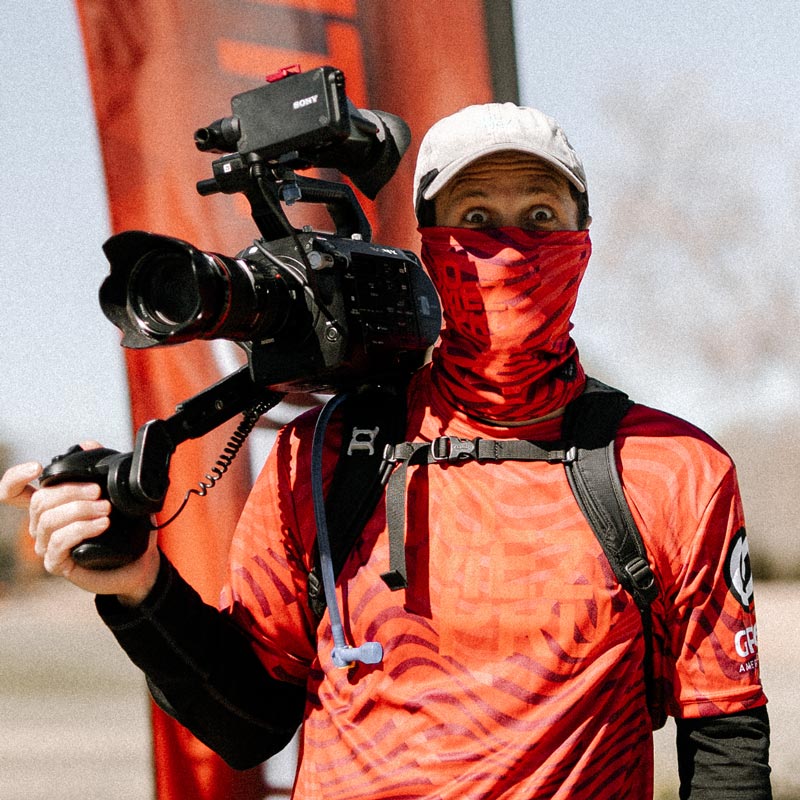 Brian Guice is a filmmaker with a Disc Golf problem. Those two passions came together in 2016 when he started working in the Disc Golf industry. Since 2016 he's worked with the industry's top companies and has now found a home as a full-time content creator at JomezPro.
Known for his cinematic contributions to tournament coverage, his video interests also delve into commercial and creative work within the sport. Documentary has emerged as a primary focus in his filmmaking endeavors. From that interest came his first documentary film Throw Canada and now An Eagle's Trail.