About
We created the StarFrame Intiative in 2019 as a way to give back to the Disc Golf community. We wanted to reinforce the positive reaction we as fans and players have when the card we're covering on our tournament coverage gets a "StarFrame" (when each player shoots a Birdie or better) on any given hole.
We were able to donate over $1,300 across 12 tournaments to non-profit organizations such as the Educational Disc Golf Program, Universal Play Disc Golf, and Eagles Wings Disc Golf.
We hope to surpass that mark in the 2020 season and beyond with the help of the Disc Golf community. Together we can do our part to encourage the growth and development of the sport of Disc Golf in younger generations.
2020 & 2021 Season Beneficiary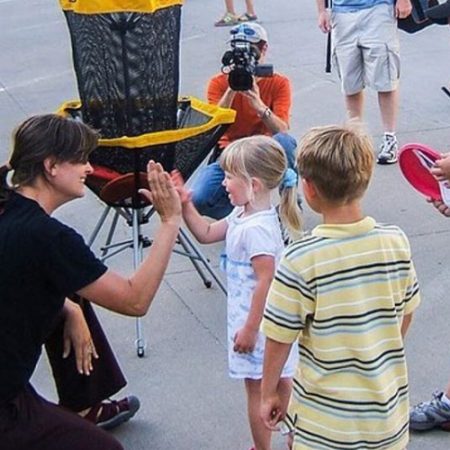 Educational Disc Golf Experience
JomezPro is proud to have The Educational Disc Golf Experience (EDGE) as our StarFrame beneficiary for the 2020 and 2021 seasons.
EDGE is a nonprofit program with the goal of introducing disc golf to young players, reinforcing classroom skills through learning a new activity, and developing lifetime habits of exercise and fitness.
This program was created by a group of World Champion disc golfers and subject matter experts to give educators and youth organization leaders the tools for teaching a fun, easy-to-learn lifetime sport to young people. EDGE also links classroom subjects such as math, science, and civics to the sport, bringing those subjects into situations that will make learning come alive.
For more information about EDGE, visit www.edgediscgolf.org