PDGA #2876
2009 Disc Golf Hall of Fame Inductee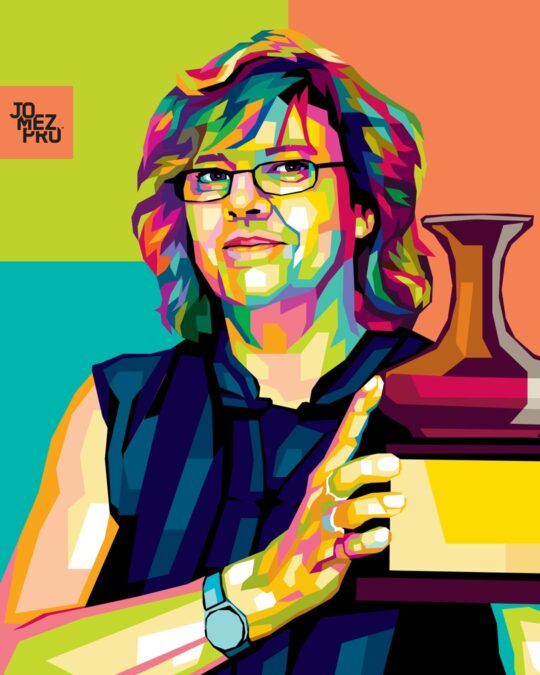 How did you get your start in Disc Golf?
I loved playing Frisbee, particularly distance catch in the 1970s. Then, like everyone else, we started throwing at things, guessing how many shots it would take. Then I moved to Columbia, Missouri where a course had been put in.
Tell us about your major highlights and achievements in Disc Golf.
I have a ton of trophies. I totally enjoyed the competition with the guys cause there weren't many women. The World Championships was the big tourney every year for the women. 1990 was a good year. I was proud to be named Woman Disc Golfer of the Year.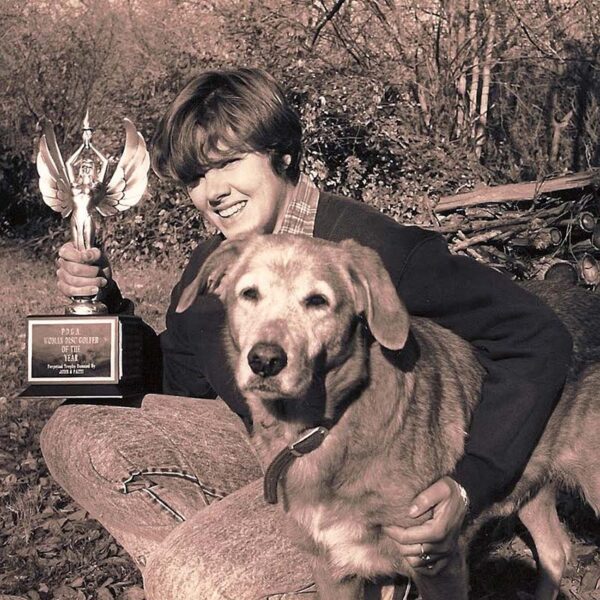 Lynne with her dog, Eli, after receiving the Woman Disc Golfer of the Year award (1990)
How would you describe your approach or mentality to the game?
The mental game is everything. When it's on, it's all so smooth and fun.
Are you involved in any clubs or outreach?
"I did years and years of physical course work and club work as a board member in Columbia, MO and in Kansas City."
In 2008, Lynne created the Honored Sportswoman Award to honor women in Disc Golf. You can view past recipients here.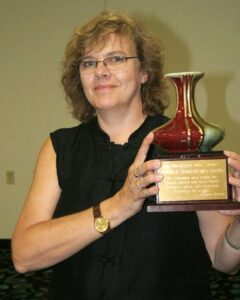 Lynne presenting the Honored Sportswoman Award.
What is one important lesson you've learned from your time as a professional athlete?
Follow-through is everything on the course, with each and every throw. All the rest of the time in life, wherever you are, follow-through is equally important.
Do you have any tips for beginners or specifically women getting into the sport?
Tips? Workout! Practice! Make side bets. Make friends. Laugh a lot. Have fun! Be tenacious. Never give up. Get really good at getting out of trouble. Call your shots before you throw.
In your opinion, what are the best things about Disc Golf today and what could be improved upon?
The best thing about Disc Golf for me was working hard for the competition but working harder to help to record the history of the sport as it unfolded and to work with others to create opportunities for us all to enjoy this game. Through all that we developed relationships, friendships, and a frisbee family. That is the best part. The family.
We'd like to thank Lynne for sharing her story with us.
Stay tuned next week for another Women's Hall of Fame spotlight!