Sylvia Voakes – PDGA #3360
2005 Disc Golf Hall of Fame Inductee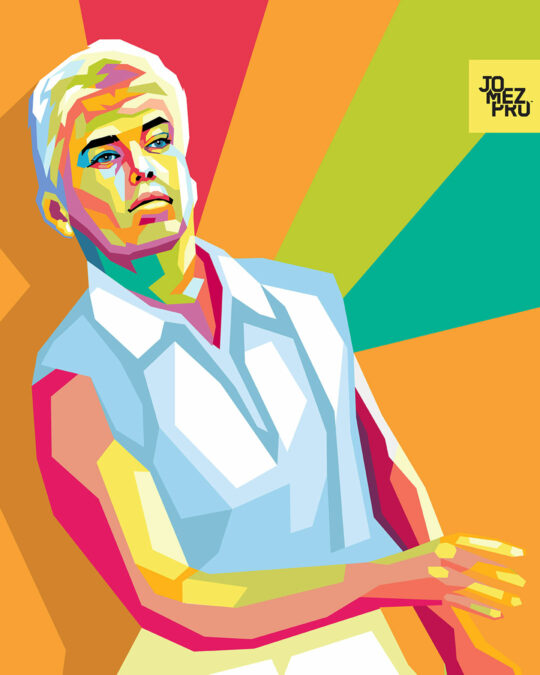 How did you get your start in Disc Golf?
I worked with Rick, my husband, at our pediatric office and he always took off 3 hours at lunch to play disc golf, so I started playing too.
Tell us about your major highlights and achievements in Disc Golf.
Woman Disc Golfer of the Year, Open Division (1992)
Jim Olsen Sr. Award (1994)
World Championship in Doubles in the
Open Division at age 53 (1995)
Best margin of victory at Worlds, by 114 throws (1998)
First woman to win her age division in a PDGA
tournament against the men (2004)
Hall of Fame (2005)
Ky Hall of Fame (2009)
Honored Sportswoman Disc Golfer Award (2013)
7 World Championships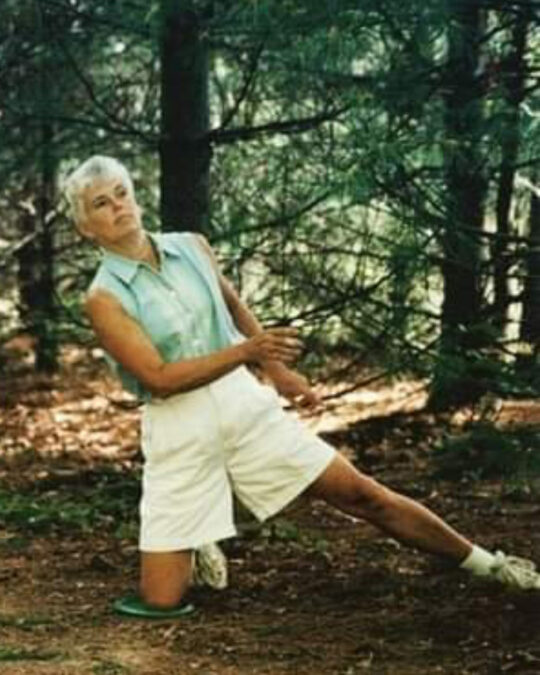 How would you describe your approach or mentality to the game?
Play for fun, low expectations, so I never get nervous. I love to see all my friends and enjoy having fun with them. Play-offs are a different story, I hate adrenalin!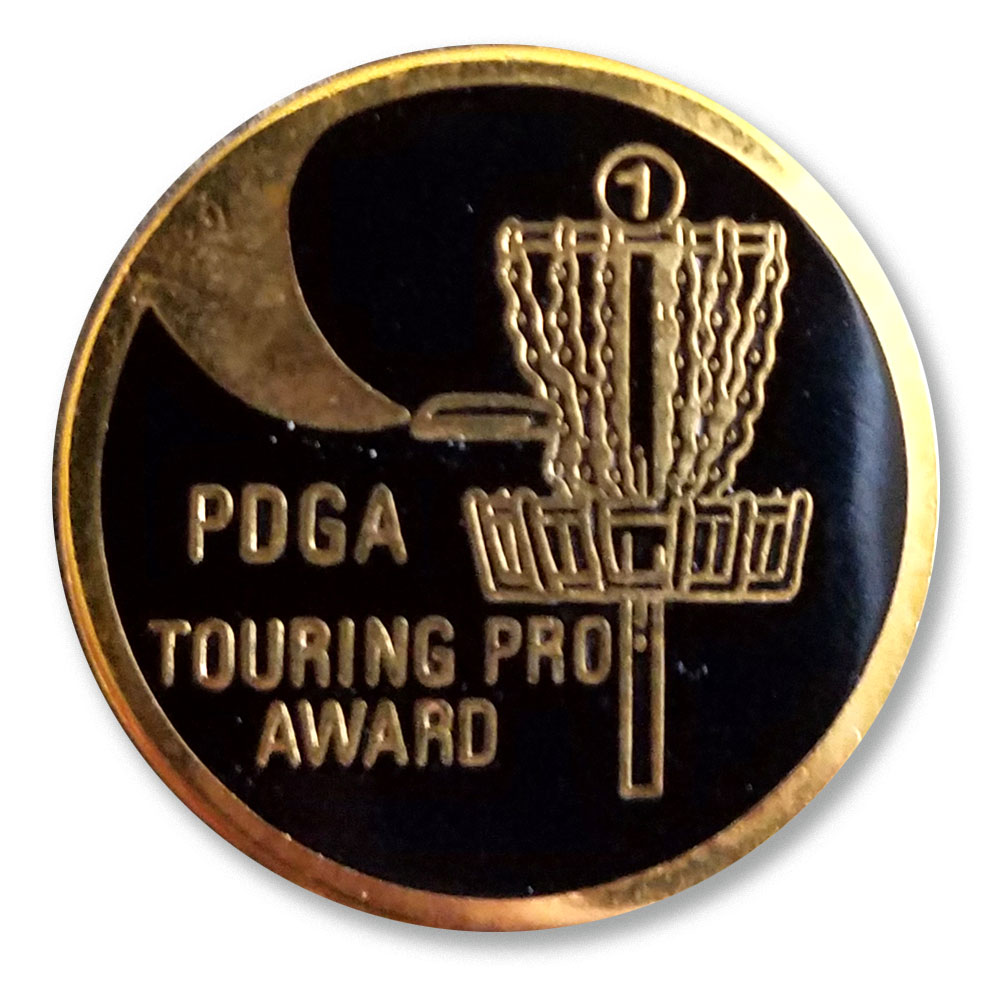 Are you involved in any clubs/volunteer work/outreach?
I basically ran the Bowling Green Open for 20 years, and was the treasurer of the Bowling Green Club for 20+ years. We tried to support kids starting Disc Golf and went to schools. Rick and I started the touring pro awards in 1990, and designed, created (and donated) pins each year for eight years until the PDGA took over the awards. We handed them out to the top points earners at Worlds each year.
What is one important lesson you've learned from your time as a professional athlete?
Stick with it as long as you can, because it will keep you going as you get older. It gives back to you what you put into it.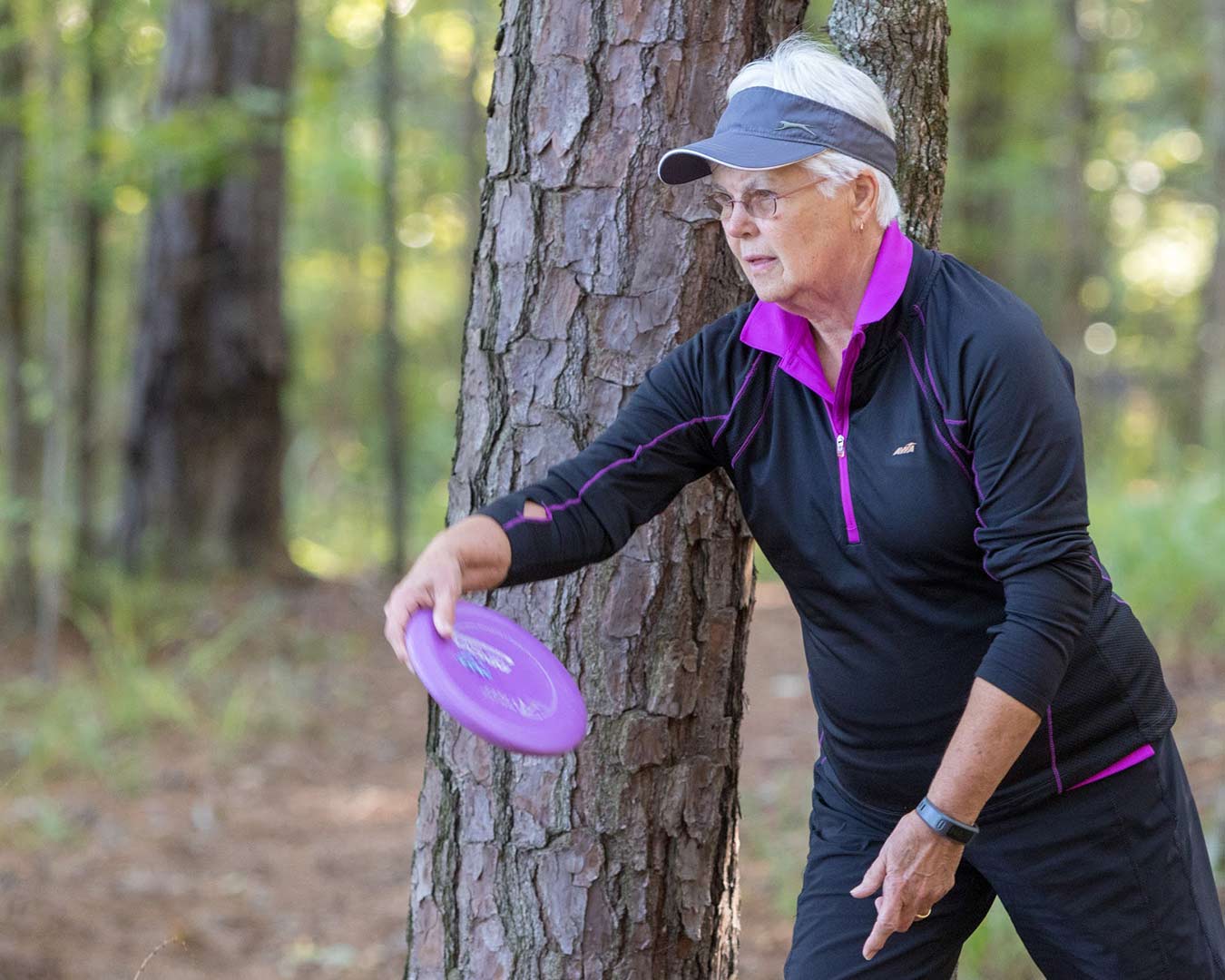 Do you have any tips for beginners or specifically women getting into the sport?
Realize that you ARE a beginner and don't get mad or discouraged if you have bad shots. It takes practice. Just enjoy yourself. This is a lifetime sport, so make it an enjoyable one.
In your opinion, what are the best things about Disc Golf today and what could be improved upon?
Being able to watch the big events on live streaming or live scoring (if not televised). This is bound to improve. Also disc technology has made amazing progress.
We'd like to thank Sylvia for sharing her story with us.
Stay tuned next week for another Women's Hall of Fame spotlight!