Jomez's Favorite Things
As we prepare for our 5th season as a full-time Disc Golf media company, we wanted to celebrate our founder's 34th birthday by having him curate a list of his favorite disc molds and revive a couple beloved apparel items.
JomezPro Apparel
Our merch has always been a huge reason why we're able to do everything we do but these 2 items are extra special to me! Click on them to find out why they mean so much.
JomezPro Innova Molds
I started out as a competitive Disc Golfer before I fell in love with the media game, and have always thrown Innova Discs primarily. We decided to bring back some of my most trusted molds stamped with one of my favorite designs, the JomezPro lock-up logo. Click each disc to read where it fits in my bag!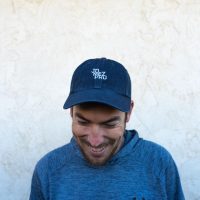 Thanks for your continued support of the JomezPro brand. I am so proud of the way the Disc Golf community has always been there for us, and I still get such a rush from seeing the response every time we upload something new. We look forward to stepping it up once again for you all in 2021!