Valarie Jenkins – PDGA #17495
2020 Disc Golf Hall of Fame Inductee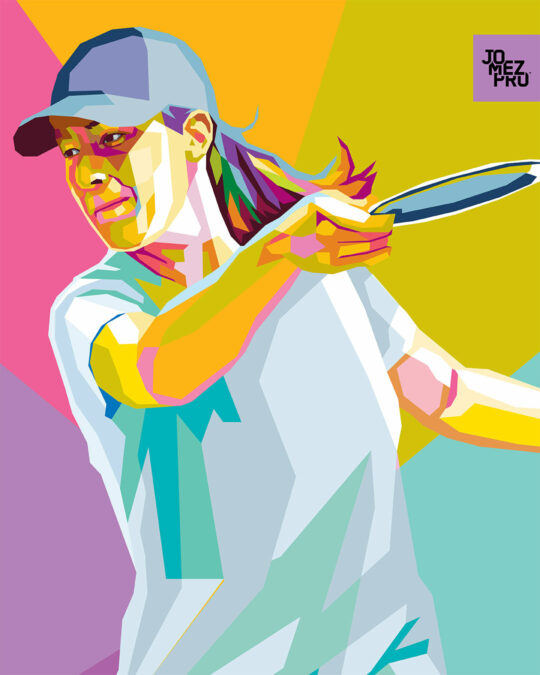 4x Disc Golf World Champion Valarie Jenkins started playing the sport at a young age. She comes from a family of Disc Golfers: her brother, Avery Jenkins, is a Men's World Champion (2009) and her mother Sharon is a three-time Women's Masters World Champion ('92, '94, '98)!
Among her many career wins, Valarie served on the PDGA Women's Committee Board from 2011 to 2018. "In the first 5 months of being in office, Val created, promoted, and ran the Women's Global Event, the largest PDGA event for a single demographic in history. By hosting this event and highlighting female disc golfers, the participation of women competitors in PDGA events doubled in nearly all divisions from 2011 to 2012."
She has a degree in Business Marketing, which she earned in 3 years while touring and uses to promote Disc Golf. She also created the website discgolf4women.com to encourage more women to get into the sport!
Valarie's Disc Golf Accomplishments
2001 Junior World Champion

2x

Amateur

Mixed Doubles Champion (2002 & 2003)

2004 Rookie of the Year

4x World Champion (2007, 2008, 2009, 2016)
16 Major Championship Wins Total
2 United States Women's Disc Golf Championship Titles
29 National Tour Championship Wins
5x PDGA Player of the Year (2007-2011)
2015 Bob West Memorial Sportsmanship Award Recipient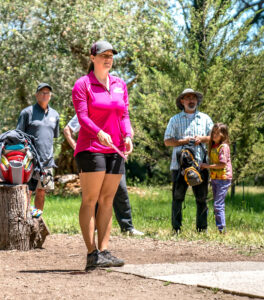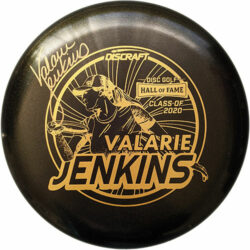 Valarie's Hall of Fame Commemorative Disc
2017 Pro Mixed Doubles World Champion with husband, Nate Doss
Held the Women's World Distance Record in 2007 at 489′
For 3 years in the midst of touring full time, Val earned her Bachelor's Degree in Business Marketing with her main goal being to help promote the sport
Held Chair of the PDGA Women's Committee from 2011 to 2018
Disc Golf Hall of Fame Class of 2020
Expert Female Commentator on the Disc Golf Pro Tour
In 2018, Valarie and her husband Nate Doss opened Bevel Craft Brewing in Bend, Oregon. They named the brewery after the beveled edge of a golf disc. "In the world of disc golf, the "beveled edge" transformed the profile of a Frisbee® into a farther flying golf disc that we still use to this day. This adjustment elevated the game to allow players to throw farther and made the sport more competitive. At Bevel, we plan to take this same innovation as the "beveled edge" and bring the craft brewing game to a whole new level."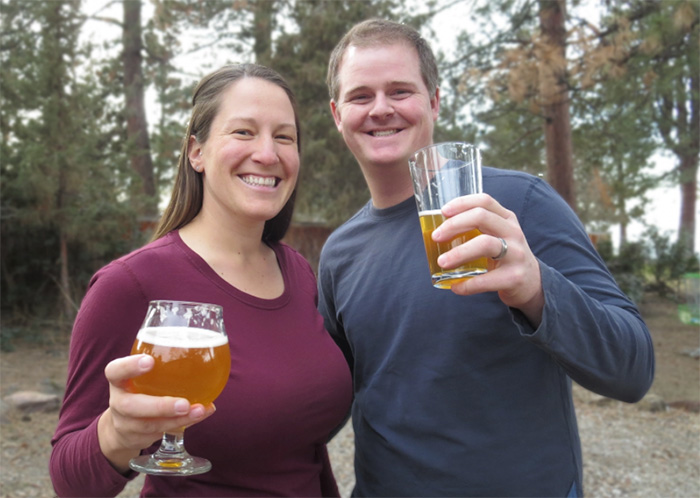 Valarie and her husband Nate
While her business venture takes up a lot of her time, she's still active in the Disc Golf community. "Valarie donates her time to Universal Play Disc Golf, a non-profit driven to educate future young players. She has also joined forces with the Disc Golf Pro Tour and has been the lead women's expert commentator since the 2019 season."
Valarie shares many tips to improve your Disc Golf game on her website, www.valariejenkins.com, including how to improve putting and playing your first tournament.
"I always have some sort of mantra that I say to myself as I am focusing on my putt. I relate it to what I am having trouble with to try and tell myself to remember. I stick to one simple saying like 'reach' or 'aim high', or even 'give it your all, Val!'"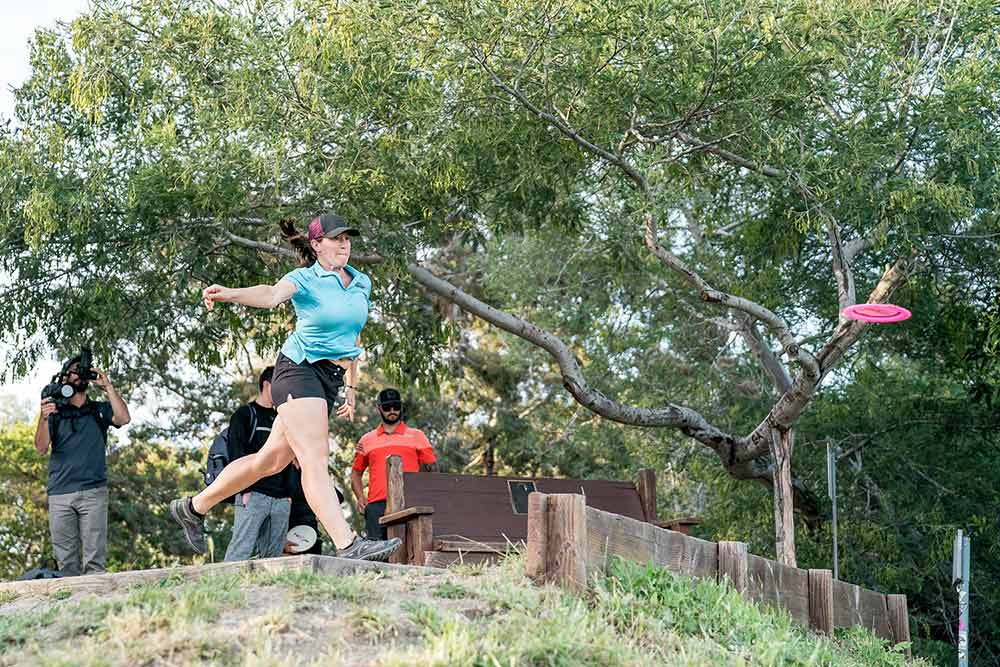 Valarie at the 2018 Masters Cup, C/O Alyssa Van Lanen
"It is inevitable that you are going to miss a putt (or 5 during the round). The most important part is to not crumble. Regain your confidence by getting your mind back to concentrating on your simple mantra, shifting your weight and reaching toward your target. If you can realize what you did wrong on your missed putt, you can compensate during your next putt to get yourself back on track. Believing that you CAN putt, may be the hardest thing to remember during the round, but is definitely the most crucial."