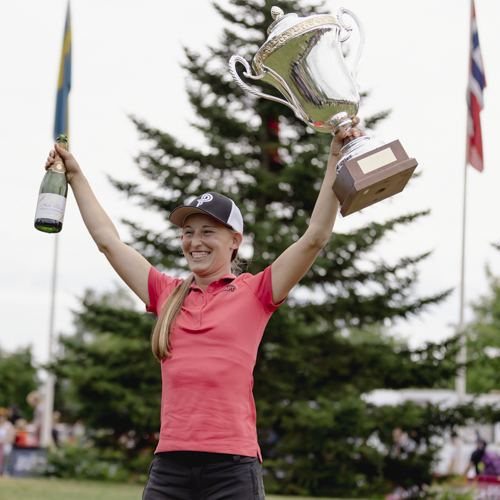 Thanks to our new partnership with the Disc Golf Pro Tour, we'll be making our FIRST EVER trip to the European Open this year! This means we'll be bringing you MPO and FPO lead card post-produced coverage from the heart of Nokia, Finland. This wouldn't have been possible in the past, but thanks to the fact that JomezPro is now a part of the DGPT family, we're able to join forces with Disc Golf Network and provide coverage of the event.
Initially, all of our coverage of this special event will be available exclusively on the DGN platform during the tournament. It will be released free on our YouTube channel beginning August 8. You can still expect the European Open Practice Round on our channel before the tournament starts.
Does this mean JomezPro coverage is moving to the Disc Golf Network?
Nope. This European Open coverage is a special event made possible by our partnership with DGN, but for our regular DGPT tournament coverage, you can still expect your next-day MPO and FPO coverage to be free on our YouTube channel. Our number one priority is providing you with the highest quality coverage possible from the world's biggest events.
Why is European Open coverage only on Disc Golf Network during the event?

The European Open media distribution plan is agreed upon by both the event organizers and Disc Golf Network. It prioritizes live broadcasting but also provides additional post-produced coverage options and bonus content for fans, all exclusively on the Disc Golf Network platform. We're excited to be able to offer special event post-produced coverage on DGN during the event week and then on our YouTube channel just a couple weeks later.
TL;DR – The European Open (and the USDGC) are unique events where media distribution is exclusive to the Disc Golf Network. If you're interested, you can read more about why this is the case in the DGPT's Q&A article.
For more information on the media plan for the European Open, check out the Disc Golf Network's press release and Q&A article. 
Nähdään Suomessa!
❤️ The JomezPro Team