PDGA #240
2015 Disc Golf Hall of Fame Inductee
1954 — 2017
Thank you to Pad Timmons of Discraft for providing insight to Gail's legacy for this article.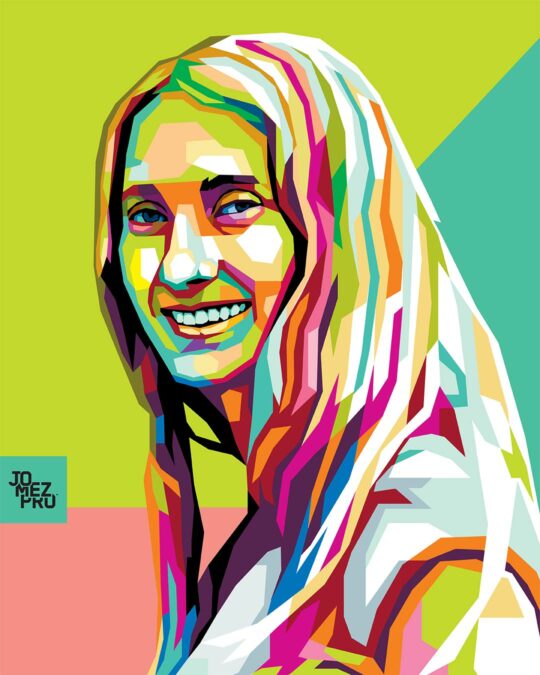 Gail's passion for disc sports led her to co-founding Discraft Inc. with Jim Kenner in 1979. "They set out to build a better product and began breaking the flying disc out of its culturally established role as a toy and into the high performance sports equipment it has become today. The many millions of smiles brought about by Discraft discs since those beginnings have earned Gail McColl and her Discraft legacy a permanent place in the rich history of disc sports," writes Pad.
"Gail was very focused and always serious about what she was doing. Later, when Discraft was in the beginning stages, I saw how difficult it was to go against Wham-O and fight for the right to make another disc that could be used in competitions. I don't think young people these days understand how hard those of us back then fought for what is a given today. But, it was no piece of cake, let me tell you. Gail was a warrior. She was a member of FLOW, the Flying Disc League of Women, a group started to promote women in disc sports. I was saddened to hear of her passing, but I will always remember her beautiful smile."
—  Sheryl Payne Newland #076
Gail won the Disc Golf World Championships in 1978, placed top 10 at Worlds 8 times, and was inducted into the Disc Golf Hall of Fame in 2015. She worked tirelessly with Michigan tournaments and established many courses.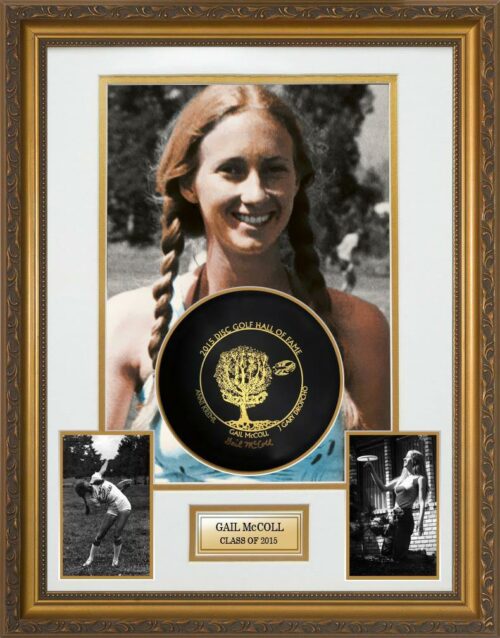 "We competed against each other in so many events, yet we were able to compete side by side without animosity or an over-competitive spirit. Being east coasters, we saw each other at many of the tournaments, especially when qualifying NAS tournaments allowed you to gain entry to the World Championships hosted by Wham-O.
In 1979, we had the opportunity to play together as Double Disc Court partners at the Toronto tourney and we won. Later that summer we were able to have a few days together before the Wham-O world championships. We hung out at Venice beach and then traveled to San Diego to visit La Jolla.
She will be remembered for her gracious freestyle moves, her consistent golf game, her high soaring MTAs and TRCs, her great accuracy, and her long tosses in distance. All of that came together to make her one of the best overall disc players the sport has known." — Michele Marini #303
From Gail's Disc Golf Hall of Fame plaque: "As co-founder and co-owner of Discraft Inc., Gail McColl has been involved from the very birth of the sport and blazed a trail for women in disc sports. With multiple world disc titles to her credit—including the 1978 Women's World Disc Golf Champion— Gail is recognized as an original pioneer in helping to break the flying disc out of its culturally established role as a toy and into the high performance sports equipment of today."
Stay tuned next week for another Women's Hall of Fame spotlight!